Become a VIP Silver member today! By becoming a VIP member you are supporting the server and continuing to allow us to provide you with the most ideal RLcraft server around. 
What does VIP Silver get me? 
Here is what you get with Silver VIP:
- In-game Silver title 
- 50 RLCraft Tokens (RT) 
- 256 blocks of GriefProtection (1 chunk) 
- 45 in game levels 
-3 Player-shops
- 3 Global Market Slots
- Silver VIP status on the discord.

- Silver glow around your character and on the scoreboard (type '/glow gray' to toggle on/off)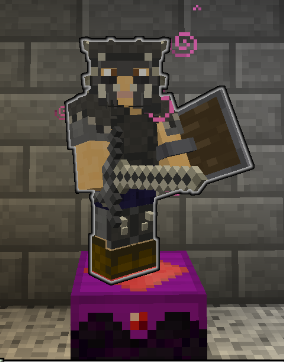 FAQ: 
What are RLCraft Tokens (RT)? 
RLCraft Tokens (RT) is the server currency. These tokens can be used to buy various items in NPC/player-shops, traded with other players, and to purchase property in Kolossial!
Why should I buy this package? 
Aside from all the in-game benefits that you receive - you will be supporting this server more than you could ever know. Here at Just-RL Craft we aim to provide an Australian RL-Craft server that is available 24/7. Unfortunately, this is not free. By donating - you are helping us continue to provide you with a server and community that aims to suit you gaming needs.
Admin can be contacted in game/discord/forum:
Discord: https://discord.gg/2ttTYq
Forum: https://just-rlcraft.forumotion.com/
Thank you for choosing to play on Just-RLCraft, good luck ;)